Types of Vet Care Doctors in Richmond and What They Do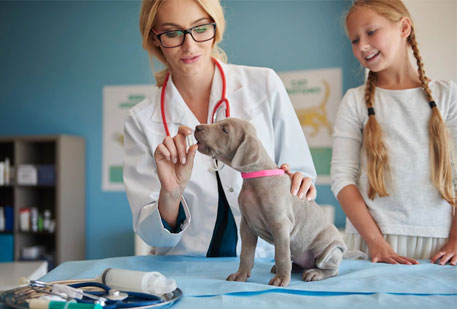 Looking for a pet care professional for the better health of your beloved pet? Before you choose a veterinary doctor in Richmond, it's wise to know the type of vet care specialist you are going to need. Yes, that's correct! There are different types of veterinarians available who specialize in different types of species of animals. Here in this blog, we bring to you everything about the different types of veterinarians so you can get the best low cost vet care Richmond. 
Different Types of Veterinary Doctors In Richmond
Companion-animal veterinarians – This is a common type of veterinarian who work with companion animals. According to a report by American Veterinary Medical Association (AVMA), over 75 percent of veterinarians work mostly or exclusively with companion animals.
The prime role of these professionals is to provide primary low cost vet care Richmond like treating wounds, diagnosing illnesses, performing surgery, administering vaccines, etc. These professionals can also pursue shelter medicine, which is a relatively new field that entails caring for animals in need of homes.
Veterinary specialists – This is another common type of veterinarian, who work on different types of health-related issues, just like the doctors who work with people for their different types of health issues like dentists, Gastroenterologists, General surgeons, Dermatologist, Ophthalmologist, etc.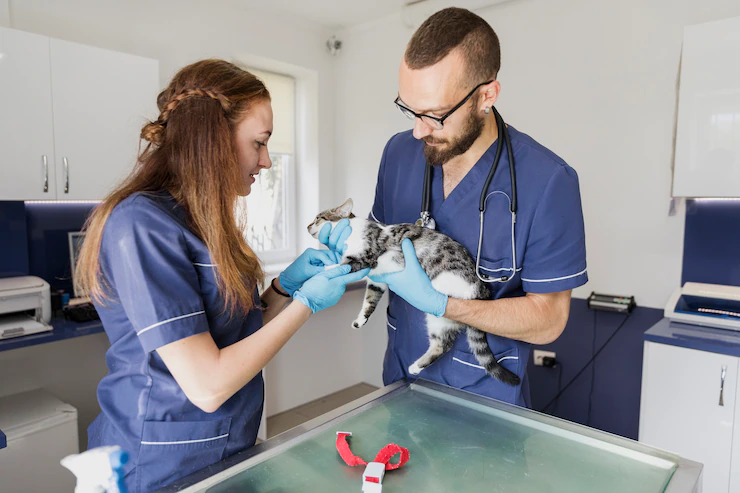 There are over 20 different kinds of veterinarians that fall under this category. You can also find vet care specialists who specialize in a particular species or group of animals, like poultry, exotics ( snakes, rabbits, guinea pigs etc) or wildlife. Remember, the animal body is just like the human body, so make sure to choose the right veterinary specialist for better low cost vet care Richmond.
Food-animal veterinarians – This is the type of group of vet care specialists who work with the animals that are primarily raised for human consumption like poultry, milk, meat. The goal is to ensure that the products are safe to eat for humans. These vet care specialists are also dedicated to ensuring the prevention and control of different types of diseases. We can say that these professionals work mostly with the ranches and farms, and they often spend a fair amount of time traveling.
Food Safety and Inspection Veterinarians – If you own a farm and would like to seek a veterinary doctor in Richmond with a specialization in the healthcare of livestock, then you might find this group of specialists helpful. These vet care specialists are focused on the inspection and testing of livestock and animal products. They would also vaccinate animals, perform researches for improved health, examine slaughtering and processing plants.
If you're not sure to which type of veterinarian you need to connect for the better healthcare of your animals or pets, then it is important that you ask some important questions. These questions will also ensure that you are making the right decision for better care of your animals.
Are you familiar with your particular breed?
Not all vet care specialists will have worked with all breeds of animals, but in case you want someone with prior experience, then you can get your doubts clear. But even if the specialist isn't familiar with the breed, it doesn't mean that you won't let them take care of your animal. They are the specialists in vet cares you can trust their expertise.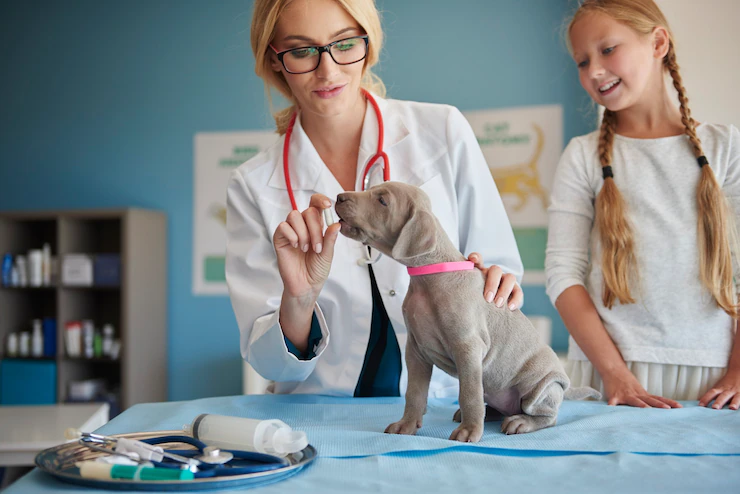 How long have they been in practice?
This is a very important question to make as this will define the type of quality care you can expect for your beloved animals. According to the specialists in the industry, finding a professional vet care specialist that has been around for at least a couple of years should be fine. Make sure to also double-check the facts with their professional website so you can be sure that you're going to get the best healthcare support for your animals.
Do you specialize in large or small animals?
Here comes a very important question that you need to ask, which will also help you be sure that you are making the right choice or not. Specialization of the veterinary doctor in Richmond is very important as you would not want to take your cat to a specialist who is having experience and specialization in working with horses or cows. Of course, they all can help with some minor issues, but when things are complex then it is always suggested to get the right man on the job.
We hope this above-mentioned information can help you be sure that you are choosing the right veterinarian for the better healthcare of your beloved domestic pets or livestock. The more you know about the vet care specialists, the more you can be sure to make the right choice. After all, it is about the health of the animals you have.